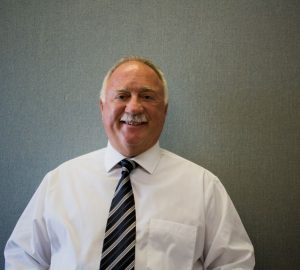 Tony Sokol, President and Owner
Tony Sokol began his career in property taxes as a residential appraiser for the City of Lansing in 1979, achieving Senior Appraiser by 1984. That same year, a major tax consulting firm lured Tony from the public sector to be their Chief Appraiser for the next 9 years.
In 1993, Tony co-founded Valu Tec in Fort Wayne, Indiana. By the year 2000, Tony became the sole owner of Valu Tec. He has continued to maintain the highest standards both in appraising and property tax consulting assignments, and has worked diligently to always do what is right for his clients.
Tony has worked diligently to maintain designations as a State Certified Appraiser in several states. He maintains his Certified Appraiser designation within the State of Michigan, and is a certified Level III-Advanced Assessing Officer.
Tony has been actively involved in the Michigan Assessor's Association for over 25 years. He has taught state-certified classes to the State of Michigan, Wisconsin, and Pennsylvania Assessor's Association members, as well as a class to the Michigan Association of CPA's.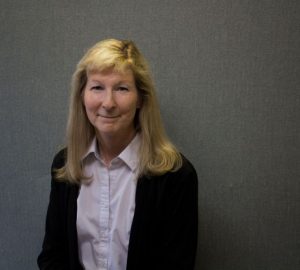 Cindy Hendon, Business Manager
Cindy joined Valu Tec in 1996, and has taken on many roles since!  Cindy's pre-Valu Tec years were spent in the US Air Force and various positions in banking. Currently serving as our Business Manager, Cindy is responsible for many facets of the business including the most important – customer retention. She has been instrumental in growing Valu Tec into the company it has become today, thanks in no small part to her exceptional customer service and her incredibly infectious positive attitude.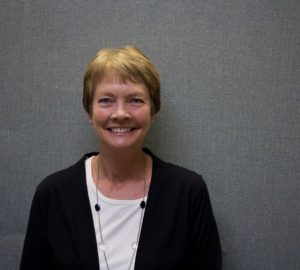 Valerie Wilson, Project Specialist
Valerie joined Valu Tec in 2013.  She supports both office and project personnel as needed.  One of her favorite roles at Valu Tec is assisting manufacturing facilities with an accurate account of their assets by conducting Asset Inventories.  She enjoys being introduced the various areas of the manufacturing field as well as seeing the benefits of tax savings for companies.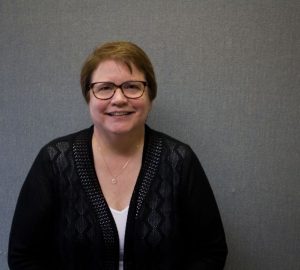 Jill Schwanz, Director of Marketing and Property Tax Analyst
Jill joined Valu Tec in April of 2016. She has been a Michigan Certified Assessor since 1992, and currently holds the Michigan Advanced Assessing Officer (MAAO) and Personal Property Examiner Certification.  Previous to her career in assessing, Jill was a Broker/Co-Owner of StateWide Real Estate in Menominee, MI.  As a city assessor in Menominee, MI since 1992, she worked in cooperation with Tony Sokol to ensure that businesses and industries in her Michigan jurisdictions secured the tax abatements necessary for them to successfully expand their horizons.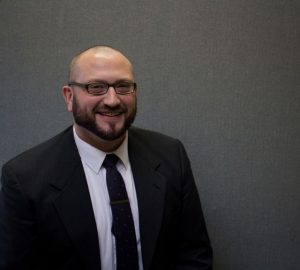 Steve Niemoeller, Project Manager
Steve Niemoeller joined Valu Tec in August of 2016. His past experience includes managing various retail operations in Fort Wayne, Indiana, and serving as the Director of the Food and Consumer Protection Division for the Allen County, Indiana Health Department. Currently, he is a Level I Certified Assessor-Appraiser in Indiana, and is responsible for personal property compliance work and asset inventories. In his free time, he enjoys spending time with his son, riding his motorcycle, and playing guitars in two local bands.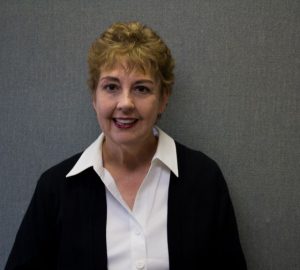 Terri Gohmann, Project Specialist
Mary Therese (Terri) Gohmann joined Valu Tec in March of 2018. She earned a Bachelor's degree in Mathematics from Wheeling Jesuit University and a Master's degree in Education from Indiana University. Terri recently retired from the University of Wisconsin System, where she worked for 34 years, most recently as Assistant Dean of Students at the University of Wisconsin Oshkosh.
Terri has recently embarked on a new career opportunity and was trained as a Michigan Certified Assessing Technician in 2017. She currently works with Jill Schwanz at Great Lakes Valuation, assessing property in Cedarville Township, Michigan. She enjoys traveling, kayaking, hiking, reading, and playing with her dogs.