If you would like to be on our Newsletter mailing list –  Contact Us.
 NEW EMPLOYEES
Valu Tec has recently added two new employees to better serve you – click HERE to learn more about them!
STATE OF INDIANA NEWS RELEASES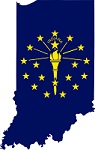 STATE OF MICHIGAN NEWS RELEASES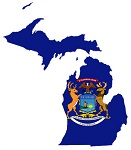 2018 Update to Property Tax Codes
2019 Property Tax, Collections, and Equalization Calendar
Procedural Changes for the 2017 Assessment Year
 IFT (P.A. 198) Property Reporting and Treatment
P.A. 328 Property Reporting and Treatment
Governor Rick Snyder Signs Legislation affecting Michigan's Personal Property Tax Laws
Public Acts 107-110 of 2016; ESA Legislative Changes Information
Public Acts 107-110 of 2016 were signed into law on May 5, 2016 with immediate effect. These Public Acts amended the General Property Tax Act, Industrial Facilities Exemption Act, Essential Services Assessment Act and the Alternative Essential Services Assessment Act and address implementation issues associated with the Essential Services Assessment. These Public Acts provide for several legislative changes including the clarification of the reporting and filing requirements for Eligible Manufacturing Personal Property (EMPP), streamlining the appeal process, transferring the State Tax Commission's responsibilities to the Michigan Department of Treasury and defining acquisition cost for construction in progress as 50% of the fair market value at the time of acquisition by the first owner beginning with the 2017 tax year. Of critical significance, for 2016 only, the deadline for eligible taxpayers that failed to file Form 5278 or filed an incomplete Form 5278 with their local unit to claim the EMPP exemption has been extended until Tuesday, May 31, 2016. 
The State Tax Commission at their meeting on May 9, 2016 approved Bulletin 5 of 2016 regarding Key Points for Assessors Administering EMPP Exemptions for the 2016 Tax Year and an updated Assessor Denial of Request for Exemption as Eligible Manufacturing Personal Property Defined in MCL 211.9m and MCL 211.9n Sample Form.   
Assessors that receive and approve additional Form 5278 filings during the second May 31, 2016 filing deadline are required to transmit Form 5278 filings to the Michigan Department of Treasury by June 7, 2016 by sending a single e-mail to esareporting@michigan.gov and attaching a .pdf file of each Form 5278 received after February 22, 2016. Assessors should review the detailed reporting instructions contained in paragraph 7 on page 6 of Bulletin 5 of 2016 for further reporting instructions.  Additionally, assessors must make sure the following forms reflect the additional 2016 EMPP exemptions claimed by May 31, 2016: Form 3369, Renaissance Zone Taxable Value, Form 5403, Personal Property 2016 Taxable Value for Expired Exemptions and Form 5429, Personal Property for Expired/Expiring Renaissance Zones. 
Assessors are encouraged to sign up for the ESA ListServ at www.michigan.gov/esa  for automated e-mail delivery of future ESA Topics or other ESA information released by the Michigan Department of Treasury.  All of these documents are attachments and will be available on our website tomorrow. 
Questions regarding the Essential Services Assessment can be directed to the Michigan Department of Treasury, ESA Unit by e-mail at esaquestions@michigan.gov or by phone at (517) 241-0310.
---
Our Valu Tec Team is always glad to be of service.  As always, feel free to call our office with any "taxing" matters!